The Low Highway Due April 16th

Steve will release The Low Highway his 15th studio album on April 16th on New West Records.
Track Listing:
The Low Highway
Calico County
Burnin' It Down
That All You Got?
Love's Gonna Blow My Way
After Mardi Gras
Pocket Full Of Rain
Invisible
Warren Hellman's Banjo
Down The Road Pt II
21st Century Blues
Remember Me

You can find several of these songs on the internet now. You can hear The Low Highway on Bob Harris show. Song is at the 6 min 45 sec mark of the show.
You can hear Calico Country at Rollingstone.com
You can hear a live version of That All You Got and Burnin' It Down in several video's on YouTube. Just search Burnin' It Down.
That All You Got is also featured in Treme Season 3.

Steve Delivers Keynote Speech at Bigsoungs





Backstage:


Two new books from Steve

Steve Earle Writing 'The Book I Swore I'd Never Write'

ďItís the book I swore I would never write Ė Iím writing a memoir," he said in a to-be-published article. "I made a deal for two books, a memoir and a novel. They made me an offer I couldnít understand [laughs]."

He continued, ďItís not an autobiography, itís a literary memoir, a little more abstract. Itís not like, ĎI was born a poor black child...í and it doesnít try and encompass every minute of my life Ė I think itís about something besides me. Itís really about heroes and mentors good and bad, so obviously the first part is about [renowned songwriter and Earleís mentor] Townes [Van Zandt], before I started making records Ė the record-making aspect is in other books about me I understand, Iíve never read any of them.

To read more click Here

Steve's message to Walmart

Steve plays a portion of his new song "Thinkin Bout Burnin It Down"


The Mastersons New CD

If you have seen Steve on tour in the last two years then you should know The Mastersons. Chris and Eleanor both play in the current version of the Dukes. They also have been the opening act for this years tour. Their new CD Birds Fly South is on sale this month on Amazon. The digital version is only $5.00 and contains all the songs you heard during the last two tours.

To purchase the album: Amazon
.

Justin Townes Earle New CD

Justin has a new cd in March called Nothing's Going to Change The Way You Feel About Me Now.
This is Justin's fourth release and follows his critically acclaimed 2010 album, Harlem River Blues, which debuted #47 on the Billboard Top 200 chart and led to a Song of the Year award at the 2011 Americana Music Awards.
Produced by Earle alongside longtime collaborator Skylar Wilson, the 10-track album was recorded completely live with no overdubs over a 4-day period at an old converted church recording studio in Asheville, NC. Of the new record, Earle comments, I think that it s the job of the artist to be in transition and constantly learn more. The new record is completely different than my last one, Harlem River Blues. This time I've gone in a Memphis-soul direction.
And that's true enough. While Harlem River was a love letter to his new hometown of NYC, this new album is a gorgeous, sometimes lush sometimes sparse, paeaon to a city that's given so much to the world musically. The sweat, the horns, the soul.....

To purchase the new cd: Nothing's Going to Change The Way You Feel About Me Now


A Lesson With Steve Earle

Leaping Brain has released a DVD where Steve teaches you some of his tricks and techniques
This unique DVD gives us two hours of great songs, stories, details about Steveís guitars and insights into his writing process. Best of all, it provides the means to play nine of his iconic songs: Tennessee Blues, Sparkle and Shine, Ft. Worth Blues, Hometown Blues, South Nashville Blues, This City, Satellite Radio and Copperhead Road.
If you are intested in the DVD Click Here

New Tour Dates

Steve is currently recording his new CD in Nashville for release in the fall. The Dukes and Duchesses will start touring the US April 25th. The first set of dates are on the Tour Page. The tour will start in Texas and work it's way across the Southeastern United States. More dates coming soon!


Bob Dylan Cover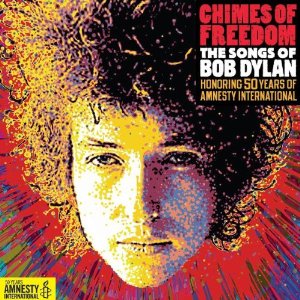 Steve recorded One More Cup Of Coffee with Lucia Micarelli for Chimes of Freedom: The Songs of Bob Dylan
. This cd honors 50 years of Amnesty International with 50 songs of Bob Dylan covered by various artists.
To hear a preview or purchase the cd click here Chimes of Freedom: The Songs of Bob Dylan
.


Steve on 30 Rock

Steve played over the closing credits of the latest episdoe of 30 Rock.
Click Rolling Stone to see the clip.

A New Song for Treme

Steve has written another new song for the HBO show Treme. For more information click Here.

Steve Produces Ana Egge CD

Ana Egge has released a new cd produced by Steve. You can read a little about it Here and hear one song.
You can purchase the CD or download at Amazon following this link Bad Blood
.

A New Song, Play and Album

Steve played Helsinki Hudson in New York on January the 8th. During the show he played a new song. The clip of this new song is below. He also mentions that he may have a new album out this year as well a play he's writing about Pete Seeger.



The Poetry Project 2012

Steve did a reading at the Poetry Proejct on Jan 1, 2012 in New York City.



Tavis Smiley Show

Steve was recently on the Tavis Smiley show for his second appearance. You can check out the show at the following link
Tavis Smiley Show

I'll Never Get Out Of This World Alive Novel

You can order the book here I'll Never Get Out of This World Alive


I'll Never Get Out Of This World Alive Released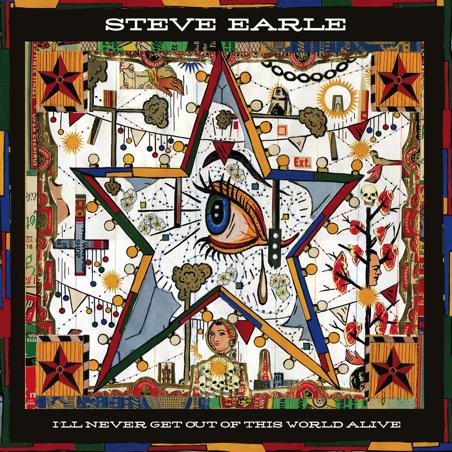 New West Records released Steve's new CD I'll Never Get Out Of This World Alive on April 26th.

Order the new CD I'll Never Get Out of This World Alive

Deluxe Editiion I'll Never Get Out of This World Alive


Here is the track list for "I'll Never Get Out Of This World Alive":
"Waitin' On The Sky"
"Little Emperor"
"The Gulf of Mexico"
"Molly-O"
"God is God"
"Meet Me In The Alleyway"
"Every Part of Me"
"Lonely Are The Free"
"Heaven or Hell (with Allison Moorer)"
"I Am A Wanderer"
"This City"

God Is God and I Am A Wanderer were recorded previously by Joan Baez on her Day After Tomorrow
album from 2008. This City was previously released on the Treme: Music From the HBO Original Series, Season 1


Listen to New Album on NPR

NPR has posted the new cd. If you would like to hear the new cd click below.

Click NPR

The Peace Project

Steve reads from his upcoming novel at his annual appearance on New Year's Day for The Peace Project in New York City.
If you missed it you can watch it on YouTube.





Justin Townes Earle

Justin performed Harlem River Blues from his latest cd last night on The David Letterman Show.
If you missed it you can watch it on YouTube. If you've never heard Justin take the time to watch this video!





Coal Miner's Daughter: A Tribute To Loretta Lynn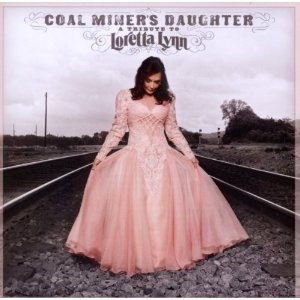 Sony released Coal Miner's Daughter: A Tribute To Loretta Lynn
. Steve and Allison recorded After The Fire Is Gone
for the cd.
You can purchase the whole cd or just download Steve's song from Amazon or Itunes.

Side Projects

HBO released the soundtrack to Treme. Included on the soundtrack will be This City.
to order Treme: Music From the HBO Original Series, Season 1


Steve contributed Dixieland to Dear New Orleans


Steve Nominated for A Grammy!

Steve has been nominated for his 14th Grammy for This City from the Treme soundtrack.

Steve on Grit TV

Steve was recently on Grit TV on the Free Speech Channel.

More GRITtv

Austin City Limits show online

Steve and Kris Kristofferson recorded an episode of Austin City Limits. This episode is now online.
This show was posted just after it was recorded but later taken down. Check it out soon just in case they decide to take it down again.

Steve on Austin City Limits

UPDATED: Another New Song "This City"

UPDATE: This song will be released at the end of September on the Treme Soundtrack.
From the press release: Steve Earle has played a recurring character, Harley, a street musician, in three episodes of "Treme." Speaking about the brand new song, Earle said, "David Simon came on the set one day and asked me to write a song that my character would have written in '05. The next morning I woke up and wrote it." The song is titled "This City."



New Songs and Features

Steve is featured on one song on David Byrne's new cd Here Lies Love
Available soon on Amazon.
Steve is featured on one song on Preservation Hall Jazz Bands new cd Preservation: An Album To Benefit Preservation Hall & The Preservation Hall Music Outreach Program (Deluxe Version)

Steve has written a new song Lonely Are The Free for the soundtrack of Leaves Of Grass(see below). A version cut from the movie is available on Youtube.


UPDATED: Leaves of Grass

Steve plays Buddy Fuller in the upcoming Ed Norton film Leaves Of Grass.
This film is scheduled for limited release on April 2, 2010. Check the website for locations and showtimes. Leaves Of Grass
You can also check out their Facebook page.
The film is scheduled to be released on DVD on July 20, 2010. To preorder from Amazon click Leaves of Grass


Below is the trailer for the movie.



Pete Seeger 90th Birthday Concert DVD Now on Sale

If you were unable to catch this concert the DVD is no available for sale. All proceeds go to the Hudson River Sloop Clearwater, a non-profit environmental advocacy and education organization founded by Pete Seeger over forty years ago that is dedicated to protecting the Hudson River and creating the next generation of environmental leaders. For more information about Clearwater, please visit www.clearwater.org.
To purchase the DVD please visit The Clearwater Concert

Steve on Sirius

Steve hosts Hardcore Troubadour Radio each week on Sirius satellite radio's Outlaw Country channel. For those who listened to Steve's show on Air America this show is a bit different. There are usually no guests. The show is Steve playing what he likes with short bits of musicology intersperced between the songs. For more info and to hear bits of interview with Steve check out the Outlaw Country page.
Note: In the U.S. if you have Dish Network you can get Sirius Outlaw Country on channel 6063.